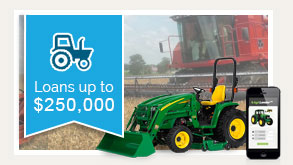 Farm equipment such as tractors, augers, plows, seeders, and combines are not only expensive to purchase, but also to maintain. AgriLender offers options for low interest rate, unsecured loans for both the purchase of, and maintenance of all types of farm equipment.
From the convenience of your home, you can apply for a farm equipment loan at AgriLender. Check your loan rate today without impacting your credit score!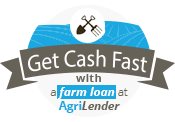 The farm equipment loan application process takes about two minutes to complete, and if you qualify, you can receive up to $500,000 in as little as 48 hours. So whether you need to finance a purchase, or just maintain your current farm equipment, apply now to find out what interest rate is available to you.
Farm Loan Types
If you know the type of loan you wish to apply for, select one from our list.
Don't see a loan for your specific need? Just click the 'Apply Now' button located below and start your application. Farm loans are available for any farm related expense.

Farm Equipment Loan

Farm Mortgage Loan

Unsecured Farm Loan

Landscape Business Loan

Farm Loans for Veterans

Farm Loans with Bad Credit

Farm Credit

Hobby Farm Loan