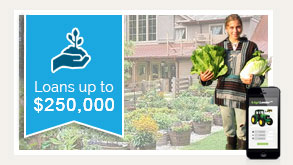 There is a new trend of "hobby farmers" hitting America. Many hobby farms take their roots in a backyard garden, become profitable, then expand from urban gardens into small hobby farms. It doesn't take long to realize that all the irrigation equipment, green house materials, soil additives etc really put a dent in the bank account!
Apply online for a hobby farm loan with a fair interest rate. Get a no-obligation rate quote today without impacting your credit score.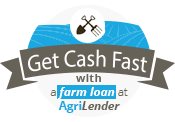 A great option is to receive additional funding from a small farm loan (which you can apply for online). Hobby farm loans have interest rates as low as 9.99% and independent farms can borrow as much as $500,000.
Farm Loan Types
If you know the type of loan you wish to apply for, select one from our list.
Don't see a loan for your specific need? Just click the 'Apply Now' button located below and start your application. Farm loans are available for any farm related expense.

Farm Equipment Loan

Farm Mortgage Loan

Unsecured Farm Loan

Landscape Business Loan

Farm Loans for Veterans

Farm Loans with Bad Credit

Farm Credit

Hobby Farm Loan